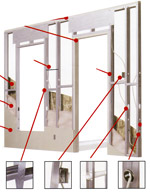 Metal Studding
Rapidwall Ltd. is your cost effective answer to your light metal studding requirements. The Rapidwall stud wall system benefits both you and your customers:



Quality
Rapidwall metal studs, tracks, joints and trusses are all manufactured to the highest standards. Metal studs are dimensionally stable - they do not rot, warp or crack and nail pops are eliminated.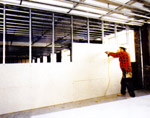 Easily Modified
As components are attached with screws they can be easily removed and and there is no manual cutting or punching required.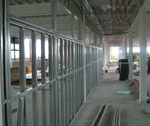 Easy to install
Rapidwall metal studs are designed for quick and easy installation. With pre-pinched holes for quick assembly, on site labour time and costs are reduced.